Join us on YouTube for service online at 10am Sunday!
Below are steps to subscribe to our channel.
Click on the Red Subscribe button
If it asks you to sign in, sign in to your gmail/youtube account
If you don't have a gmail/youtube account, on the sign in page, click "create account"
Once your account has been created, use the link in Step 1 and then click "subscribe"
Subscribing to the channel allows for people to comment along with the message, ask questions, or share prayer requests.
If you are unable to watch the message at 10AM, you are still able to watch later, but without the commenting capabilities.
Hey Remnant Youth!

Much like what Cornerstone is doing for weekly services, Remnant will be participating in the same YouTube and chat format each week. The leaders will post a video to premier every Wednesday at 6:30pm on our YouTube channel. If you join in the live premier (you can join anytime while it's premiering) you'll be able to chat with the leaders and one another, ask questions, and follow along. You will also be able to view the video after the premier if you aren't able to make during the premier. The content may be different each week, but we hope it helps to continue our weekly Remnant meetings in a virtual way while we are unable to meet.
No services at the building until further notice.
In order to slow the spread of the COVID-19 virus and help maintain the health and safety of our community,
services and Remnant Youth at the building are cancelled until further notice.
Check back here or on social media for updates.
Please enjoy listening to our past sermons using the sermons menu above.
Also consider using Right Now Media for countless hours of excellent learning.
Feeling Drained? We're Here for You.
If you are struggling mentally or emotionally during these stressful coronavirus circumstances, please email Pastor Ben. He will connect you with Overseer, Kasey Crawford, who will provide individual sessions over Zoom for anyone in need.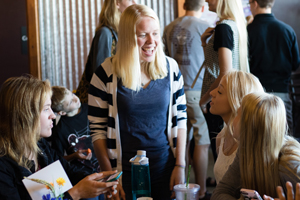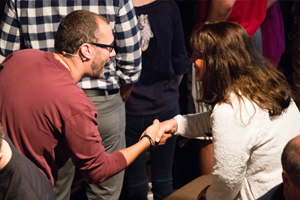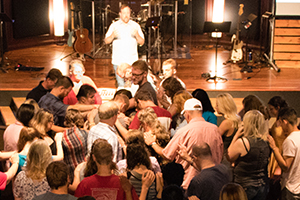 On a Journey Together
Are you looking for a place to belong? Do you want to journey with others and develop relationships or raise your kids in a positive and caring environment? Do you have questions about God and wonder what He thinks about your less than perfect past? Then you've found the right place. Cornerstone is a bunch of imperfect people in need of God's help and guidance.
We don't expect people to get their lives in order before coming. We want everyone to come as they are and experience the life-giving power of God working in our community. Together, we desire to deepen our relationships with God and with each other, and to love those in our community and our world. We invite you to join us on the journey and experience Real Community!
The Corner of 5th and State in Downtown La Crosse, WI
Children's (Kidzone) Ministry and Video Cafe only at the 9:00 service
We've never experienced this type of community at any other church. At Cornerstone, strong Biblical teaching and Life Groups who truly "do life" together and really dig into God's word. We've been blessed beyond belief by the people at Cornerstone and love serving as a family!
I love that Cornerstone doesn't just say that anyone is welcome. We truly live it out. Jesus didn't play favorites and neither do we. No matter who you are, what you've done or what you believe, you are invited and welcomed with open arms. We are all just a bunch of broken, messed up people in need of a Savior. None of us has it all figured out. We're all on a journey towards Christ together.
I love Cornerstone because it feels like a family. I started coming because the hope of Christ was evident in this body of believers and I stay because now it feels like home. Cornerstone is about being intrinsically bound to each other's lives and growing in Christ.
Our Current Series


Peace, Be Still

Peace can be such an elusive attribute. You don't have to spend too much time looking around to find reasons why we have trouble feeling at peace. Bad news is constant, even when we're not in the middle of a global pandemic. There are more than enough things to worry about in everyday life. There are stressful relationships, unrealistic expectations at work, exams, papers, deadlines, kids to feed, a house to maintain, bills to pay . . . AAAHHHHH!!!
Yet, even with all these never-ending thieves of peace, God promises that we can have it. How is that possible? How do we find peace between us and God and peace between us and other people? Join us online for this series as we unpack what the Bible has to say about that promised peace.