Join Our Live Streamed Service August 2nd at 10:00 AM!
Visit our IN PERSON SERVICES page for information on our reopening plan.
With the current compass status of

RED

we are not able to meet in person this week.
The Coulee Covid Compass status is updated by La Crosse County on Wednesday each week.
Our website was updated July 29 @ 5:30pm to reflect the current status.
Feeling Drained? We're Here for You.
If you are struggling mentally or emotionally during these stressful coronavirus circumstances, please email Pastor Ben. He will connect you with Overseer, Kasey Crawford, who will provide individual sessions over Zoom for anyone in need.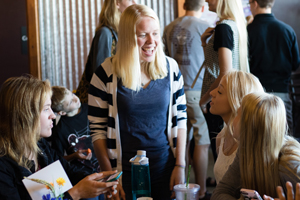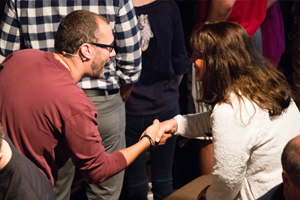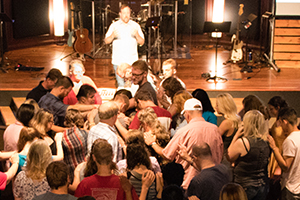 On a Journey Together
Are you looking for a place to belong? Do you want to journey with others and develop relationships or raise your kids in a positive and caring environment? Do you have questions about God and wonder what He thinks about your less than perfect past? Then you've found the right place. Cornerstone is a bunch of imperfect people in need of God's help and guidance.
We don't expect people to get their lives in order before coming. We want everyone to come as they are and experience the life-giving power of God working in our community. Together, we desire to deepen our relationships with God and with each other, and to love those in our community and our world. We invite you to join us on the journey and experience Real Community!
If the compass isn't RED we have in person service.
The Corner of 5th and State in Downtown La Crosse, WI
KidZone Children's Ministry and Second Story social time remain closed at this time.
We've never experienced this type of community at any other church. At Cornerstone, strong Biblical teaching and Life Groups who truly "do life" together and really dig into God's word. We've been blessed beyond belief by the people at Cornerstone and love serving as a family!
I love that Cornerstone doesn't just say that anyone is welcome. We truly live it out. Jesus didn't play favorites and neither do we. No matter who you are, what you've done or what you believe, you are invited and welcomed with open arms. We are all just a bunch of broken, messed up people in need of a Savior. None of us has it all figured out. We're all on a journey towards Christ together.
I love Cornerstone because it feels like a family. I started coming because the hope of Christ was evident in this body of believers and I stay because now it feels like home. Cornerstone is about being intrinsically bound to each other's lives and growing in Christ.
Our Current Series


Love Letters

Over the summer months, we will be walking straight through Paul's two letters to the church in Thessalonica. Paul had a deep, deep love for this church and wanted very badly to be with them in person. But circumstances kept him away. So he wrote 1 and 2 Thessalonians as "Love Letters" to encourage them, to instruct them and to tell how he was praying for them.
As we study these two letters, challenge yourself to understand them fully. Every week this summer, commit to reading through both letters. This 8-10 week commitment will really solidify your understanding of these very early writings of Paul and will help you apply them to your life and to the life of our church.