Join Us Sunday Mornings at 9:00 or 10:45 AM!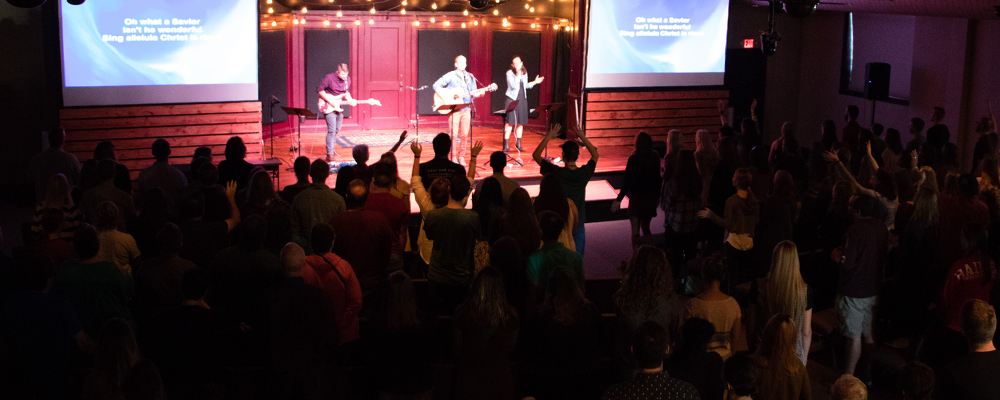 What can I expect?
A casual, come-as-you-are atmosphere. A welcoming environment. Great contemporary music. A message relevant to your life. Really good coffee. People from all walks of life, learning about God the best way they know how.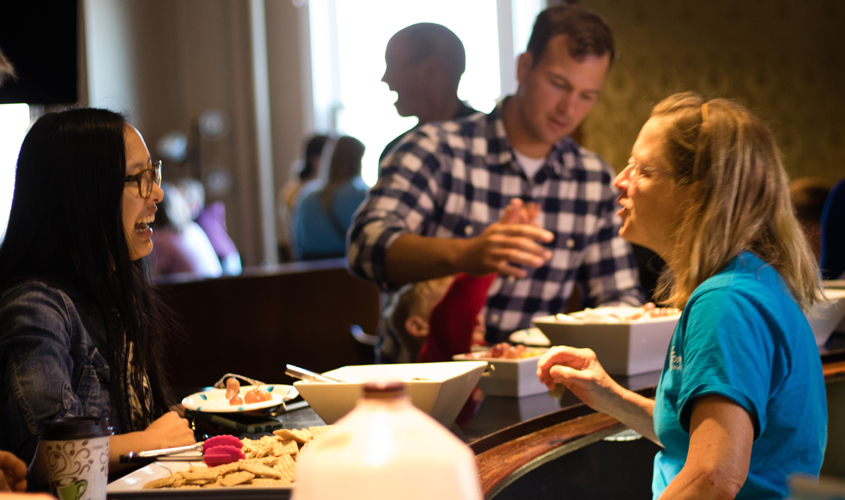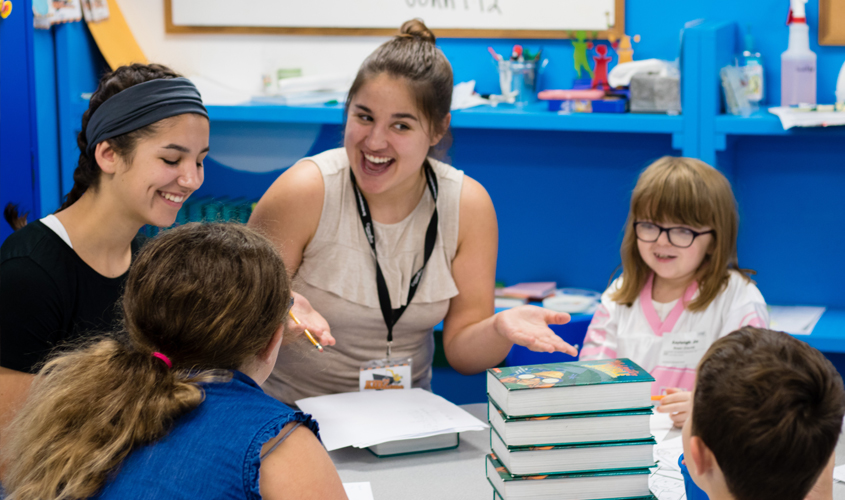 What about my kids?
Our Kidzone programs are available at the 9:00 service. We offer a safe and secure environment for children from crawlers to fifth grade where they learn the foundational truths about God. First time children will receive a wrist band with a matching number for the parent/guardian. Regular attenders use our electronic check-in system. Click here for more information.
What should I wear?
Wear whatever is comfortable. What do you wear to the movies? That's the style you'll find for most people at Cornerstone.
How long will the service last?
Our services start at 9:00 and 10:45 AM and lasts about an hour. There is children's ministry (Kidzone) and the Video Cafe only at the 9:00 AM service.
What if I don't like large crowds?
In addition to our live service, during the 9:00 service, we have a video venue on the second story which provides a feed of the service on three large screens. Come and enjoy coffee and our service in a smaller and more comfortable environment.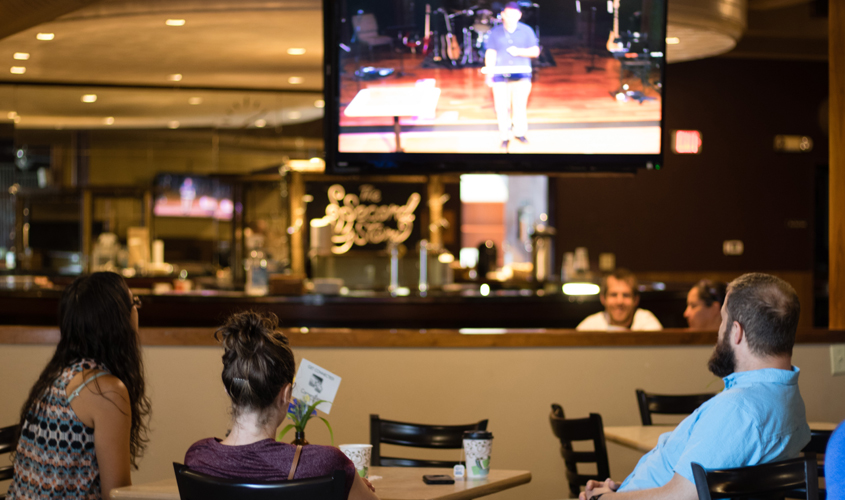 What Makes Us Special . . .
I love Cornerstone because I felt accepted and not judged from day one. Cornerstone truly wants to partner with me on my spiritual journey. They give me the tools necessary to accomplish this too! I have experienced true community, spiritual growth and lasting friendships. I have found such grace and compassion that I have never seen or felt anywhere else.
I love Cornerstone because it feels like a family. I started coming because the hope of Christ was evident in this body of believers and I stay because now it feels like home. Cornerstone is about being intrinsically bound to each other's lives and growing in Christ.
Looking for a perfect church with perfect people? Keep looking! At Cornerstone, you can dive in with a bunch of imperfect people like me to explore and learn about what God wants us to be and how we can impact our community. My faith as grown more rapidly and deeply than any other time in my life.
I have had the pleasure to be part of Cornerstone from the beginning in 1996 when we started with just 5 friends in a living room. God has continued to pour out His love and blessing on Cornerstone ever since. It is God's great pleasure to use us to bring people to Himself and make them whole. There is nowhere I would rather be!