Compassion at Cornerstone is Embedded in Love
Have you ever had that feeling in your heart that you just need to help people? Do you have that desire to show those around you what God's love is really like? Or maybe you have that feeling in your gut to change something that isn't right?
Our Compassion Ministry is here to help you, and we would love your help in impacting our community through service. We strive to help Cornerstone attenders and our community find their passion for serving others. You can serve with your family, Life Group, or individually.
Our main focus is currently Embedded in Love which provides mattresses to those in our community who do not have one. There is also a quilting component to this ministry, where in addition to the mattress, recipients are also given a new quilt to cover their bed.
There are no special requirements to be part of this ministry—just a desire to impact others for the Kingdom. If this is you—we can help you get involved. Our vision is to build authentic relationships with the vulnerable members of our community and world, that allow us to assist, encourage, and grow with one another towards Jesus. Come join us!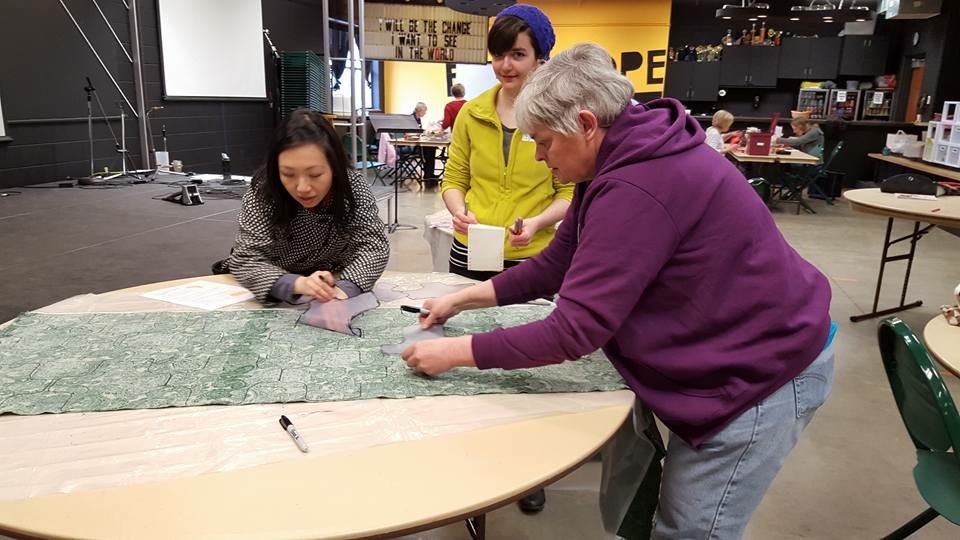 Embedded in Love's Christmas Blessing Tree
Compassion Ministry has created an opportunity to reach out and bless Embedded in Love Families. We have an online Christmas Blessing Tree where you can see wish list items and choose one (or more) to donate to.
Click the button below to visit the Christmas Blessing Tree. The deadline for choosing gifts is midnight on Sunday, December 13th.
Additionally, we will also need volunteers to:
1. Help coordinate the project
2. Donate gift wrap/bows
3. Provide contact-less pick-up of gifts from people who can't bring them to the church building (if needed)
4. Write messages in Christmas cards
5. Wrap and tag donated gifts
6. Deliver gifts before Christmas
This is a wonderful opportunity to serve our community! If you are interested in one of these volunteer positions or would like more information on the online Christmas Blessing Tree, please contact Toni Matters at compassion@cornerstonelacrosse.org or call the church office at 608-784-0160 and Susan will help you connect with Toni to get involved.
Thank you Cornerstone family!
Join Embedded in Love
Interested in learning more about our Embedded in Love Compassion Ministry?
Please click the button to send Toni Matters, Compassion Ministry Leader an email.