Compassion at Cornerstone is Embedded in Love
Have you ever had that feeling in your heart that you just need to help people? Do you have that desire to show those around you what God's love is really like? Or maybe you have that feeling in your gut to change something that isn't right?
Our Compassion Ministry is here to help you, and we would love your help in impacting our community through service. We strive to help Cornerstone attenders and our community find their passion for serving others. You can serve with your family, Life Group, or individually.
Our main focus is currently Embedded in Love which provides mattresses to those in our community who do not have one. There is also a quilting component to this ministry, where in addition to the mattress, recipients are also given a new quilt to cover their bed.
There are no special requirements to be part of this ministry—just a desire to impact others for the Kingdom. If this is you—we can help you get involved. Our vision is to build authentic relationships with the vulnerable members of our community and world, that allow us to assist, encourage, and grow with one another towards Jesus. Come join us!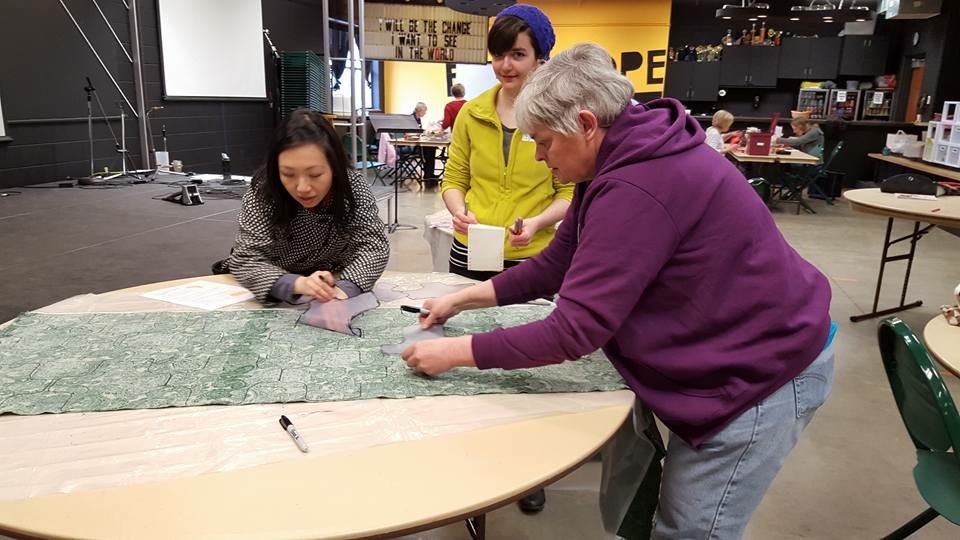 The Response to Embedded in Love's Christmas Blessing Tree
We received several very nice thank you notes from families that we adopted with our Christmas Blessing Tree.
One of them says: "Dear Cornerstone, I wanted to say a heartfelt thank you to all those who donated their time and money to send gifts to my family this Christmas. The amount of gifts was overwhelming and very deeply appreciated. We loved everything we got and made our Christmas so much brighter. Thank you again and may God bless you for your kindness."
Also, our Compassion Ministry leader, Toni, wanted to share a report about the Blessing Tree.
Thank you all for your generous support of the 2020 Blessing Tree! You impacted 4 families with your giving. That's 7 adults, 2 teens and 4 children. You gave: 10 gifts of arts/crafts, 4 home décor, 1 video game, 7 gift cards, 2 beauty accessories, 5 bedding items/sets, 9 household necessities, 3 puzzles, 9 books, 6 toys, 50 items of clothing, several rolls of gift wrap, bags of bows, and gift tags, and hours of service! I feel honored to be part of such a loving and generous church family! – Toni
Join Embedded in Love
Interested in learning more about our Embedded in Love Compassion Ministry?
Please click the button to send Toni Matters, Compassion Ministry Leader an email.