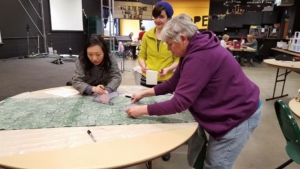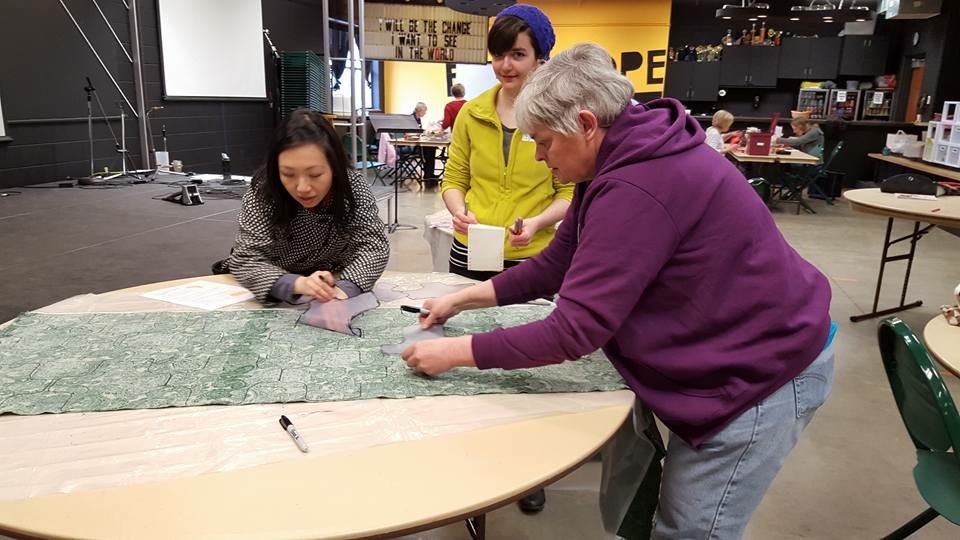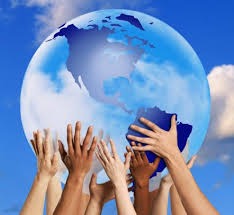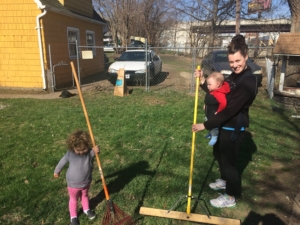 Have you ever had that feeling in your heart that you just need to help people?  Do you have that desire to show those around you what God's love is really like?  Or maybe you have that feeling in your gut to change something that isn't right?
Our Compassion Ministry is here to help you, and we would love your help in impacting our community through service. We strive to help Cornerstone attenders and our community find their passion for serving others. You can serve with your family, Life Group, or individually.
Our main focus is providing mattresses to those in our community who do not have one.
We also connect Cornerstone attenders with service opportunities all throughout La Crosse and the world – whether it be financial or hands-on service opportunities.
We discuss with you your passions and spiritual gifts to figure out what's the best area for you to serve in.
We promote serving in many ways … reaching out to a neighbor or a friend is sometimes the best type of service and the most natural.  It does not have to be an organized service opportunity.
Our vision is to build authentic relationships with the vulnerable members of our community and world, that allow us to assist, encourage, and grow with one another towards Jesus.
Speak up for those who cannot speak for themselves, 

for the rights of all who are destitute. 

Speak up and judge fairly; 

defend the rights of the poor and needy.
Proverbs 31:8-9
Listed below are some of our current opportunities.
Salavation Army
The Salvation Army will start scheduling for bell ringers starting September 26. They have a goal of raising $1,000,000 and need our communities' help. Volunteer today at www.bells2ring.org
New Beginnings Christian Fellowship
Every Wednesday over 100 people show up for a free meal. You can help with any part or all including the following.
2-5:30 pm: Games, Fellowship, Set-up
5:30 pm: Meal
6:30 pm: Clean-up (the most help is needed here)
6:45 pm: Worship and Bible Study until 8:30 pm
Email Lea Kendhammer for more information: info@CornerstoneLaCrosse.org
Uganda Mission Trip Support
First Free Church in Onalaska is helping to create reusable menstruation kits which four local ladies who will deliver to Uganda in November. They are taking kits to an orphanage and day school and will also be training some ladies in Jinja, Uganda how to sew and make the kits as a start-up business to sell in their communities. Check out the organization at daysforgirls.org. They also need donations of supplies or cash to buy supplies. Each kit costs about $10 to create and will last for three years. They meet in the Refinery at First Free, one Sunday afternoon per month (1:00-4:00). Darcy at Cornerstone would be happy to answer any questions. Email her at darcymccallson@gmail.com.
Project Renew/Housing Projects
Check out their Facebook page for volunteer opportunities throughout the year: facebook.com/ReNEWLax
Mental Health Coalition of the Greater La Crosse Area
More info will be added soon. In the mean time check out their website: MentalHealthLaCrosse.org
Workforce Connections
More info will be added soon. In the mean time check out their website WorkforceConnections.org or contact Sarah Robinson by email: RobinsonS@workforceconnections.org
Couleecap
Couleecap takes action to find innovative strategies to combat poverty. We are People Helping People, and everyday our work makes a difference in the lives of people and families throughout the Coulee Region: Couleecap.org
Library Volunteering
Contact Myrna Paulson by email for volunteer opportunities. M.Paulson@lacosse.lib.wi.us
Bethany Riverside Nursing Home
Bethany Riverside Nursing Home welcomes people to help with recreation therapy and visit during meal times. They are also looking for those who make quilts. These are great volunteer opportunities for kids and families. Get more info at BethanyLutheranHomes.org/volunteer.
Mentoring Foster Kids
Work with local children in need through Family and Children's Center. Contact Kristen Kingery by email for more information. kkingery@fccnetwork.org
Essential Clinic Mentoring Program
Formerly called Options Clinic. A caring, confidential reproductive health services clinic. More information will be added soon. In the mean time contact bhartung@optionsclinic.org or visit their website for volunteer opportunities. EssentialClinic.org
Crossfire
"Building One Life at a Time" Crossfire seeks to renew and transform the lives of teenagers by assisting them to live out their God-given potential and become productive citizens through nurturing and faith-based Christian programs. Contact Joshua Walden: joshua@crossfire4u.com for more info.
WAFER
The largest food pantry serving the La Crosse area. Visit their website for volunteer opportunities: waferlacrosse.org.
Jail Volunteers Visitation Program
If you enjoy encouraging children, the Jail Volunteers Visitation Program is looking for people to serve once a month or more at the jail lobby during video- visitation.  Video-visitation happens every Tuesday and Thursdays from 5:45 PM – 7:45 PM and every Saturday from 9 am to noon.  There is a group of volunteers that rotate being at the jail lobby during this time to play and read to children who are there with an adult who is visiting someone in the jail.  This allows privacy to the adult attending to a loved one and for the children be more comforted in the jail setting, Ann. There are books and toys and often the children will ask to take a book home (so they are looking for books to be donated as well).  If you are interested and would like to learn more about it please contact Dee Paque at dqaue2010@live.com.
La Crosse Collaborative to End Homelessness
The time is right for innovation and audacious goal-setting here in La Crosse. Working together, we will end ALL homelessness in our City: EndHomelessnessLaCrosse.org.
Join Our Community
If you are interested in more information about Compassion Ministry, fill out the form below and we'll start the discussion to find your best fit.